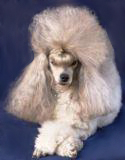 G8rcreek Poodles
Parents
Grand-Parents
Great Grand-Parents
Am. Ch. G8rcreek In My Sights
si., PR207604/01 03-18
Am.CH. Brighton & Gulian's Mercury Rising For Custom TP,
si., PR162489/01
CH Custom's Calais Troy Ounce,si., PR123182/02 03-11
Calais Custom's Pure And Natural,wi., PR123181/01 10-08
G8rcreek Blip On The Radar,
si., PR166343/01
Am.Ch. G8rcreek How Appropriate,si., PR135293/01 10-10
Czamist Kuuipo Ua Lani,si., PR139449/06
Darbon Bless Your Heart,
Blk., PR213676/01 07-18
Am.Gch.Ch. Janstone Alfie Romero
si bei.
Am.Gch.Ch. Janstone Alfie Romero
si bei., PR176796/01 03-14
Am. Gch. Ch. Darbon Little Brown Betty At Janstone,brn., PR150439/02 01-11
Am. Ch. Darbon Glorianna,
Blk., PR122878/01 09-08
Am.Ch. Foxmore Carson,
blk., PR115784/01 12-07
Am.Ch. Darbon Glistening Janstone,
blk., PR150439/01

Spicy
Spicy's Documentation

Spicy.

Carries silver gene.

PRA prcd clear.



Copyright 2021 G8rcreek, Design by
G8rcreek